Login

Existing Profiles

Sign Up

Register / Create Profile
Help and Support
Forgot your password?
Contact Us
Newest Members
1,751 members total

Blair, Michael ('72)
McNamee, Chick ('72)
Cherubin, Joseph ('71)
Jones, Jerome (Jonesy) ('74)
Smith (Maynard), Katie ('81)
Oster, Mark ('74)
Vester, Charles ('72)
Rorer, Dave (Friend)
Katz, Mike ('75)
Brown, Jesse ('69)
Wyman, Rick ('72)
Maslowsky, Bob ('69)
Williamson, Chuck ('73)
Brito (Brito Greene), Lisa ('83)
McLean (Green), Marian ('76)
Weber, Walter ('68)
Littig, Sharon ('72)
Lewis, Kevin ('74)
Petersen, David ('73)
Kukla, Douglas ('68)
Swanson, Lester ('77)
Kimbrough (Buggs), Felicia ('96)
Johnson, Shelly ('84)
Gilbert, Timothy ('79)
Stinger, Wendy ('77)

Welcome alumni, parents, faculty and friends!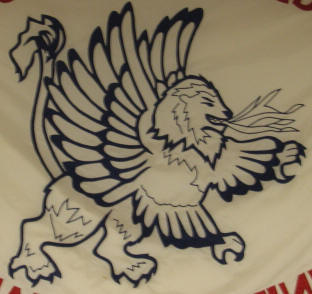 Welcome to our new online community. Membership is FREE and available exclusively to our alumni and friends!
This is JFK / Willingboro's private, online community created exclusively for JFK/WHS alumni. It is a secure, password-protected environment established by the Class of 2006 and through continued donations by alumni.
Once you register, an email will be sent to confirm your membership and validate your email address. Be sure to click on the link in this email so your account can be activated.

Become a member and take advantage of the following services:
Reconnect with faculty and former classmates
Organize class reunions
Discover ways to support your school
Share alumni news and activities
Features include:
Message boards for In Memorial, Lost/Missing Alumni, Career & Volunteer Center, Class Notes, School & Alumni News
Alumni directory that's searchable by class, by name or by occupation
Lost / missing alumni directory to help find people that others are looking for
Social networking (Facebook, Skype, MySpace and LinkedIn) support
Search for friends and make new connections with the online community! All you need to do to take advantage of all the community has to offer is to proceed through the registration process to establish an account.
Annual Web Site Funding Request

Facebook might have over 800 million active users, but nothing brings all of Willingboro together in one place.

willingboroalumni.org is something special. It is like a library or a public park. It is a place we can all go to gather, to share, to live our experiences with others.

If everyone reading this donated $10, we would only have to fundraise for one day a year. But not everyone can or will donate. And that's fine. Each year just enough people decide to give.
This year, please consider making a donation of $5, $15, $25 or whatever you can to protect and sustain willingboroalumni.org.
Please consider making a contribution (sorry, not tax deductible) to this web site to cover the annual hosting / storage costs (additional details below). These donations are not associated with the school, and are only for this web site.

| | | |
| --- | --- | --- |
| One-time contribution: | or | |
If you would like. you may also send a donation by mail.
Won't you help keep this site going?

Thank you . . .

Don Ritter '72 $50 9/6/2016 (Annual Gold Donor)
Teresa Bell-Stephens $25 (9/21/16)
Richard W Tuma Jr $35 (9/6/16)
North Fork Trolley Company, Inc $25 (9/6/16)
JoAnn McDowell $10 (9/6/16)
Gordon Vaughan $10 (9/6/16)
Dustin Moskowitz $100 (9/6/16)
Dave Rubenstein $20 (9/5/16)
Blake Angus-Anderson $15 (9/5/16)
Prior donors:
Don Ritter '72 $50 4/9/2015 (Annual Gold Donor)
Pat Ryder $25 12/7/2014
Kathie Ingald $25 12/7/2014
John Washington $25 12/7/2014
Don Ritter '72 $50 4/9/2014 (Annual Gold Donor)
Brad DiAntonio '71 $25 12/25/2013
Don Ritter '72 $50 4/9/2013 (Annual Gold Donor)
Don Ritter '72 $50 3/30/2012 (Annual Gold Donor)
Brenda Heyward '74 $25 on 2/25/2012
Stephanie Pervall '81 $25 on 2/25/2012
Daria Torres '92 $25 on 2/25/2012
James Williams '76 $25 on 2/24/2012
Deborah Prier '72 $50 on 1/24/2012
Why is funding needed?
Alumni Channel is a host of online directories / online communities. In 2007 money leftover from Willingboro HS Class of 2006 paid for the first year. Since then contributions from alumni have kept the site going.

Expenses include:
Hosting costs (the web site and database sit on Amazon Web Services)
E-mail service (Jango SMTP) for sending e-mail blasts
Development costs (for new features)
Technical support (available to your site administrator Shellie, and for those having trouble logging in or accessing the site)
Server administration (backups, server upgrades, software patches and hotfixes)
The retail value of these services is between $600 and $900 per year. Ideally, the school district, an alumni association, or an education foundation with a vested interest in alumni, alumni data and communication with alumni would foot the bill for the site, but with the school having none of these (or none that are interested) contributions must come from alumni to pay the bills.

Our business leases the site on an annual basis, so the costs above are recurring for the past, present and future.
Alumni and School Tees, Sweatshirts, Hats & More
New Site Administrator / Community Manager
Thank You Web Site Contributors / Web Site Funding
Thank you to the following for their donations this school year . . .
Deborah Prier, $50 on 1/24/2012
Nicola Hughes (Foggie) '80, $50 on 9/9/2011
Barry Little '70, $40 on 2/15/2011
Abraham Morris '77, $250 on 1/5/2011
Kathy Fyffe '71, $50 on 11/20
Toyin Doherty '98, $25 on 11/17
Jeff Coghlan, $50 on 4/15/10
Lisa Cliver '84, $15 on 3/21/10
Jeffrey Jaskol '77, $25 on 2/5/10
Darnell Canty '88, $50 on 1/18/10
Ron Bogdan '76, $50 on 1/14/10

Elaine Selfridge '84, $25 on 5/23/09
Michelle Williams '90, $20 on 12/19/08
Gary Ebert '81, $20
Donald Crump '88, $100
Justin Winthers, $50
Craig Randolph '90, $20
Michelle Williams '90, $21
Willingboro High School History
WHS was opened in 1975 as a response to the overcrowded student population at the then only high school in Willingboro, John F. Kennedy. Residents were having a difficult time in deciding what to call the new Willingboro high school. It was decided that the only appropriate name would be what the school is called today, "Willingboro Township High School." The school colors are . . .

Keep your e-mail and mailing addresses current and you'll receive the details of alumni information, activities, events, and reunions.
Share via Facebook, Twitter, E-mail and More
Latest Messages & Discussions
Update! Who's going to the '72 Reunion 10/28?

News, Updates and General/Alumni Information

Who's Attending the JFK Class of '72 Reunion?

News, Updates and General/Alumni Information

JFK '72 45-YEAR REUNION FOR 70's GRADS!!

News, Updates and General/Alumni Information

Update: JFK Class of '72 45 Year Reunion 2017

News, Updates and General/Alumni Information

Your suggestions for Class of '72 2017 Reunion

News, Updates and General/Alumni Information

JFK '72 45 Year Reunion 2017

News, Updates and General/Alumni Information

GOLDEN OLDIE CELEBRATION, CLASS OF 1966

News, Updates and General/Alumni Information

JFK CLASS OF 67-50th REUNION

Class of 1967

JFK Alumni - Be Part of the Class of '71 Reunion!

Class of 1971

Class of '71 45 Year Reunion

News, Updates and General/Alumni Information

JFK Class of 75, 40th Reunion

Class of 1975

1968/69 reunion

Class of 1968

Ann Marie Gormley

Looking for Someone

Looking for Loretta Hughes & Sheila Davis Class 72

Looking for Someone

Rich bionda

Remembering our Departed Friends, Companions, and Associates

DINNER REUNION CRUISE CLASS 198

Class of 1989

WE WON

Class of 1978

Renaming of JFK--> Obamamwhatever???

Class of 1978

HELP ME FIND MY FATHER

Looking for Someone

Looking for old school buddy.

Class of 1966
Willingboro Pages and Links